I'm in the midst of reading Joanne Harris's third novel in Vianne Rocher series "Peaches for Monsieur le Curé". After reading Chocolat and watching Lasse Hallström's magical and somewhat altered adaptation, I've become obsessed – and it's official!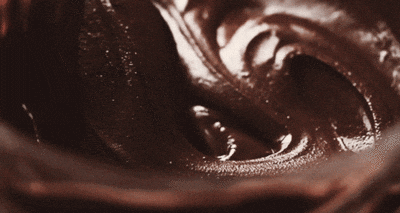 Unlike Hallström's film, Vianne leaves the village of Lansquenet-sous-Tannes and returns after a long period during which she lives in Paris, confronts a shady woman called Zozie de l'Alba and reunites with Roux.
Eight years later and Vianne, Roux, Anouk and Rosette (Vianne and Roux's daughter) live together on a houseboat on the River Seine in Paris. Life is swell until Vianne receives a "letter from the dead" sent by her late friend Armande Voizin suggesting that Lansquenet is in need of help. While Roux refuses to join, Vianne set-sails with Anouk and Rosette and find a completely different place than the one she once left. Reynaud's lost his power over his parish. The local North African Muslim community built a mosque to rival the church of St. Jerome and Reynaud's position is questioned when arson rumors spread like wildfire. Meanwhile, Joséphine has had a son named Pilou who is strangely the same age as Rosette, and a Muslim woman named Inès is drawing everyone's attention including Vianne's. Inès used to run a local school for girls where the chocolaterie once was. The school suspiciously burnt down and all blame is on father Reynaud. This time it takes more than chocolate to mend things.
Peaches for Monsieur le Curé is a great book once you get deeper into it, but it's rather a slow starter. Unlike Chocolat which was a great read, maybe because I hit it off with the film, the second volume, The Lollipop Shoes, also took longer to take in. I don't believe I even finished the second volume although now I'm thinking I really should because I really skipped on so many things. I loved Vianne in Lansquenet and didn't like her leaving to Paris, a big city so far off from the magical alleyways and intimate village lifestyle. In The Lollipop Shoes, Vianne dispossesses her benevolent force to Zozie which felt a little backward as a whole. In Peaches for Monsieur le Curé, however, Vianne regains her old self and continues to lead the plot as she knows how.
Vianne Rocher is an amazing character. One of the best leading female characters ever to be presented in a book/film. Fictional as she is, Vianne inspires me and I absolutely crave the life she leads as a free-spirited woman and artist.
From her personal thoughts, we understand that she's a witch – a gift she passes on to her daughters. She reads emotions through colors and foresees events through her chocolate making rituals portrayed in the book oh so mouth-droolingly! Warm peach pies and handmade jam and fresh baked patisseries and chocolate, so much chocolate!! A woman of valor, Vianne loves people and handles them with as much delicacy and attention as with her delicious chocolate recipes even when they're not on her side. She's as powerful on paper as she is on screen and they couldn't pick a better casting than Juliette Binoche to play her.
Vianne rattles the closed and narrow-minded commune of Lansquenet (originally the charming village of Flavigny Sur Ozerain in Burgundy), yet it seems the village cannot thrive without the very first outsider that rattled it.
I'll soon finish the book, the last one in the series, and I'll be missing Vianne and her enchanting entourage terribly. I am planning to visit Flavigny Sur Ozerain and it's pinpointed on my all-time-places-to-visit map for now. Until then…